To all GeGebra fans out there,  it is time to celebrate! The International GeoGebra Institute has currently released GeoGebra tablet apps for three major platforms. This includes the GeoGebra tablet apps for iPad, Android, and Windows 8. As of this writing, these versions, except the iPad version, can now be downloaded at the GeoGebra download page.
According to the Official GeoGebra blog, the new tablet apps have the following key features:
Integrate GeoGebraTube Search
Worksheet View
Graphics and Algebra View
Touch-optimized Toolbar and Stylebar
Powerful Input Bar
Fully compatible with Desktop versions
For questions and suggestions, please visit the GeoGebra Tablet App forum. In addition, the International GeoGebra Institute is currently working on the  upcoming version of GeoGebra which is GeoGebra 4.4.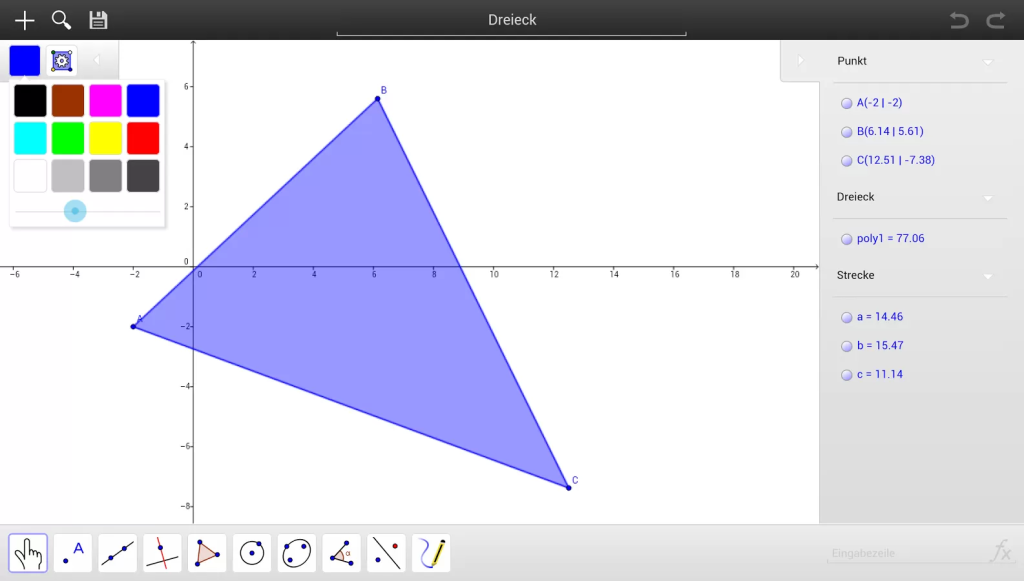 GeoGebra is an amazing free dynamic mathematics software. You can download it at GeoGebra's official webpage and learn how to use it at Math and Multimedia's GeoGebra page. It contains more than 50 GeoGebra Tutorials from basic to advanced.
Image Credit: GeoGebra Blog